By Dr. Michael J. Browning, Head of Year 12
At Garden International School, we believe in recognising the successes of our students and celebrating their achievements.
While success might look different for every individual, having personal successes, exceptional efforts and outstanding contributions recognised is important to ensure that our students feel valued in the school community.
All teaching staff and CCA leaders use recognition stickers as a vehicle to drive conversations about what the students are doing well.
There are many reasons why students might be recognised with stickers including achievement in class, exceptional homework, or even demonstrating a positive attitude to learning or growth mindset.
With the implementation of our GIS learner skills, students are also recognised for demonstrating an element from a particular step of the ladder from a particular skill.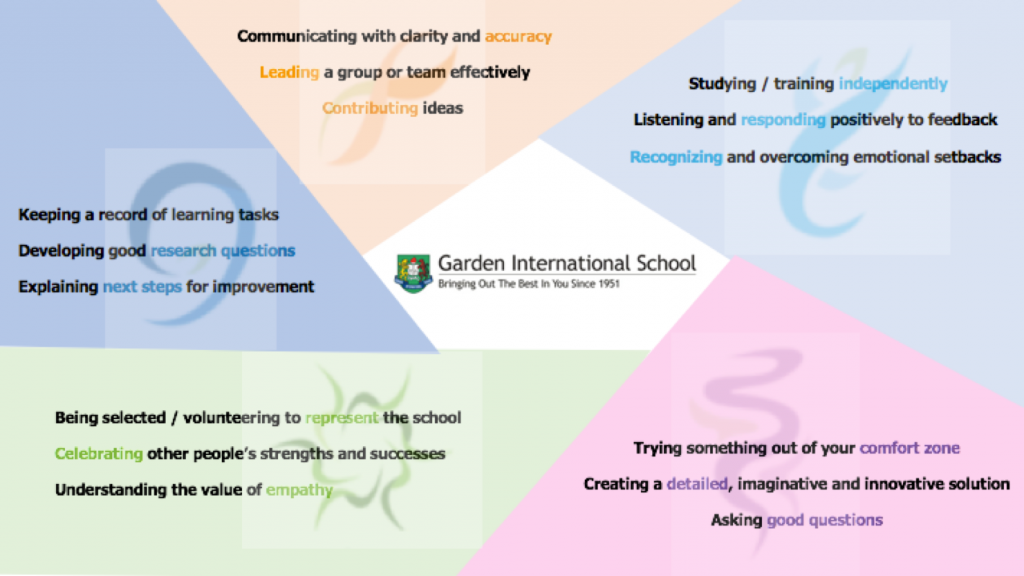 Whilst recognition can be motivating in itself, a key reason for using the stickers is to ensure that students are engaged in positive conversations about their learning and start to identify their own personal strengths.
Students collect stickers they are awarded in their homework diaries and this gives them a visible record of where they are performing well.
Moreover, it is another mechanism through which parents can have a discussion about their children's experiences at school.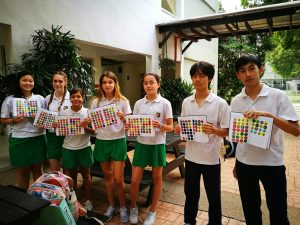 During tutor time, students update their tutors about their sticker totals and work towards recognition milestones.
Tutors will input numbers into our school system too so that we can track student success and use the totals as another measure to determine which house wins the trophy at the end of each year!
For the past two years we have been using metallic badges as commendations to celebrate the recognition milestones and these are often awarded in assemblies to further the recognition level.
As it stands, students need 40 for Bronze, 70 for Silver, 100 for Gold and 200 for Platinum!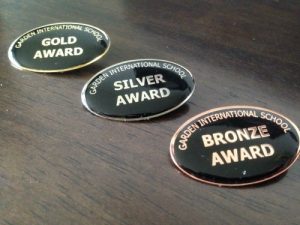 Alongside the badge commendations, we also have celebrations in which the students and tutor groups with the highest number of recognition stickers come together and enjoy lunches and have even had trips out to Jump Street.
This year we have tried to further enhance the visibility of student recognition through creating and regularly updating a Recognition Website.
Students can see how they are doing relative to their peers and other students in different year groups, generating some healthy competition!
The website is also accessible through the school website so that parents are involved in the recognition process.
Due to popular demand, we have also started using the recognition stickers with 6th form students this year.
As the students do not have homework diaries, they have collected their stickers on cards in their tutor rooms.
Rather than badge commendations, the 6th form students and tutor groups with the most stickers are invited to a celebration lunch and recognised in assemblies.
In the 6th form, it is essential that students demonstrate a passion for learning as the teachers write University references and recommendations.
Being awarded stickers throughout the year is good evidence of the students being outstanding in lessons and in their approach to learning in the 6th form.
Student Voice from Gabby Tan:
"From my perspective as a student, I've really enjoyed experiencing the sticker system over the past few years. In class, it provided an added incentive for us to always strive for excellence and give our best efforts every day. Receiving stickers was a nice way to be recognised for our hard work and enthusiasm, especially when they were given for improvements/accomplishing targets or demonstrating our passion for a subject. Outside of class, the ability to earn stickers through various extracurricular opportunities was also great motivation for us to get more involved and maintain a balanced school life. On top of this, the chance for us to work towards various badges, commendations and participate in inter-form competitions by collecting stickers provided a new challenge and an additional reason for us to consistently work hard and maintain high standards throughout the year."
Gabby received the most recognition stickers in the school for the 2017-2018 academic year and was awarded the prestigious Head of Secondary Award at the Year 11 Graduation Ceremony.
We are continually seeking feedback from staff and students to ensure that our recognition system at GIS is meaningful and valued by the students.
If you have any suggestions, comments or would like more information please do get in touch.