We are delighted to share with you the exciting new development we have planned for our main campus. These new developments will result in a world-class sports centre and basement parking at our main campus site. 
These new facilities will reflect the world-class teaching and learning that we are so proud of and pave the way for even greater opportunities across our GIS and wider community. 
While our priority in undertaking any new development/facilities is to enhance the student learning environment, we also want to ensure that they benefit our wider community. With this in mind, we want to highlight the following key considerations for this project.
It's not about the numbers!
We are re-imagining to enhance the facilities of the school, NOT to increase our student capacity.
Student Learning Environment
Our priority is always to create enhanced learning experiences for our students, with top-of-the-range facilities for a world-class education.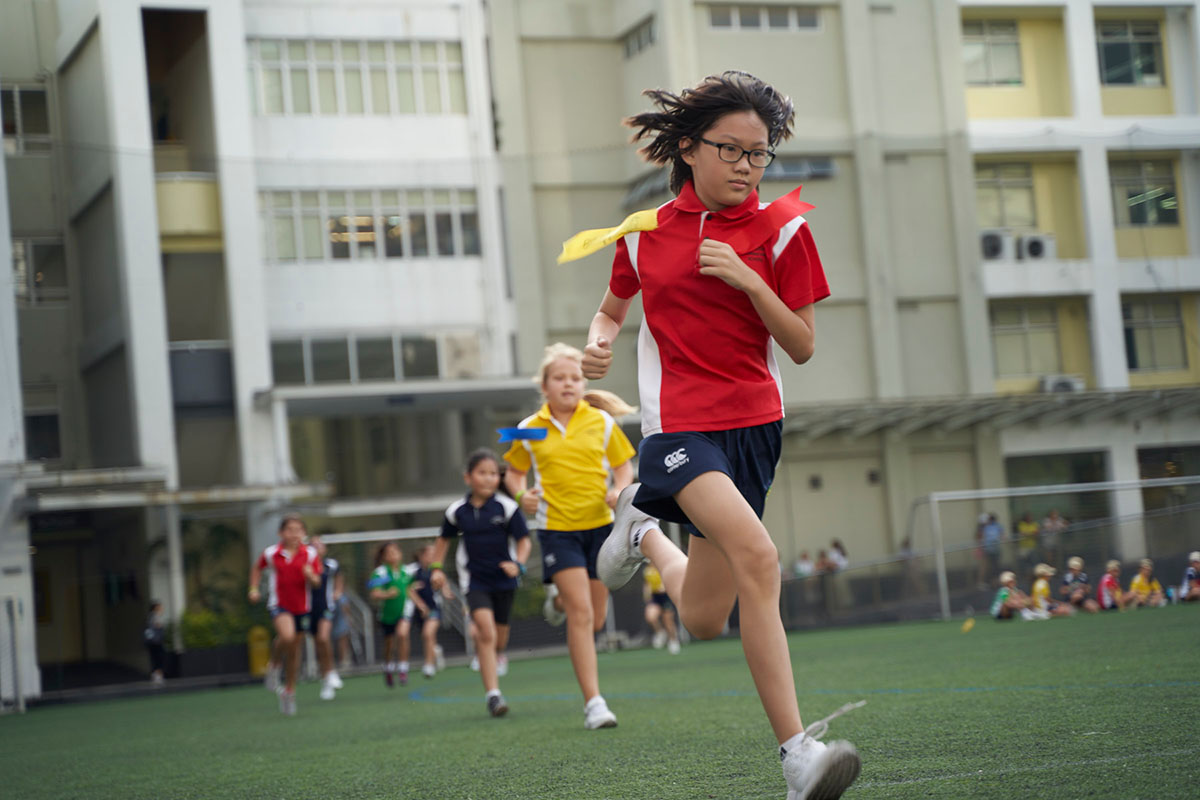 The addition of a new world-class sports centre (and the future performing arts centre) will be a boon to the wider community who may be looking for a venue/location for sporting, performance and/or community gatherings outside of our regular school hours.
We have reached out to representatives from our neighbour community to update them on the project and let them know of the potential future benefits for our wider community.
We realise that traffic is a key challenge for the school and our neighbouring areas.  Therefore, we have put in place several strategies to try to help minimise traffic during pick-up and drop-off times, as follows:
Staggered school hours for different phases of the school to help smooth the traffic flow during drop-off and pick-up times.



Encouraging students who live within walking distance to

walk to school.  Currently, about 35% of GIS students walk to school.


Construction of a new drive-through ramp

to help streamline traffic flow

between Jalan Kiara 5 & Jalan Kiara 3.



Introducing a

free shuttle bus service

located near the school in addition to the normal bus service

, thereby reducing the number of cars during peak times.



Prioritising the build sequence to ensure the

new basement car parking facility will be available on site

while the sports centre fit-out commences.

We are regularly consulting and reviewing our traffic flow solutions with DBKL.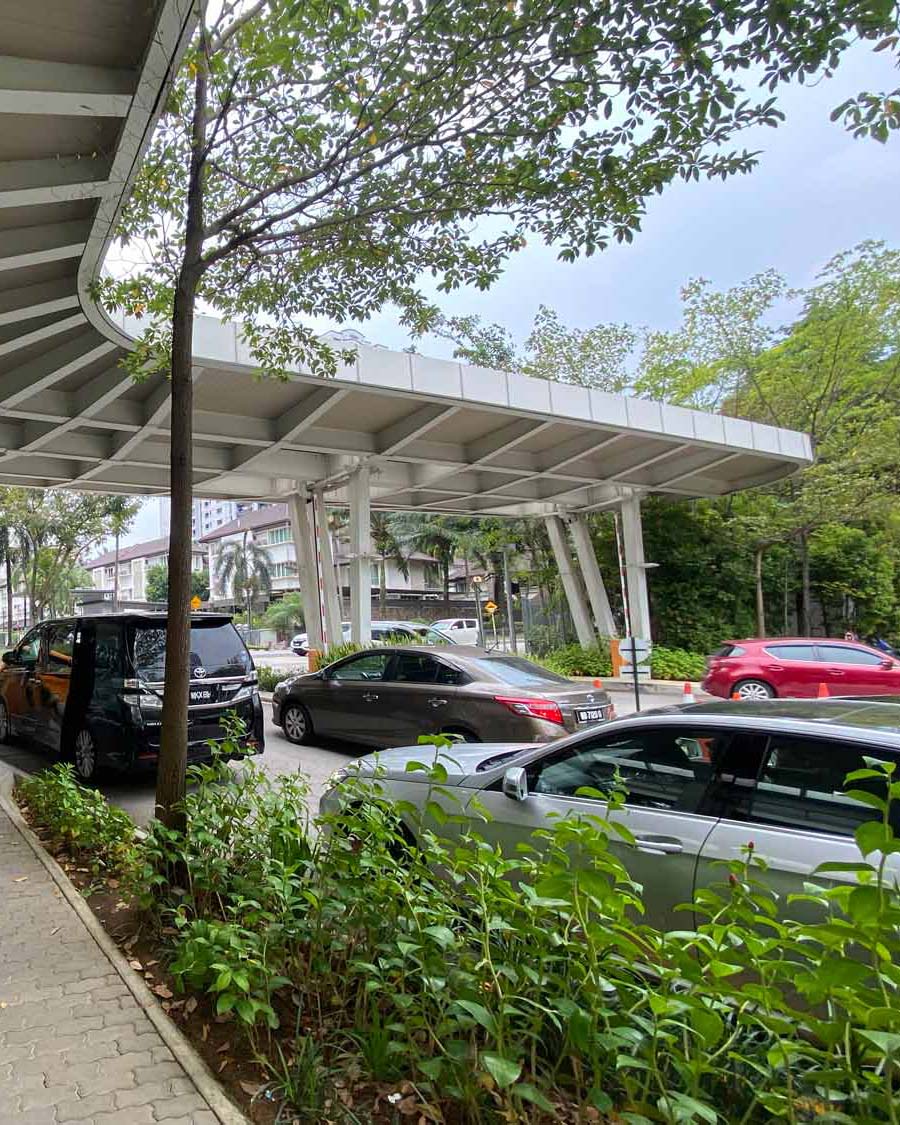 A glimpse of
GIS Campus Reimagined
Check out this fly-thru video to get a sense of what our new and improved facilities will look like.
Our proposed timeline of the GIS Campus Reimagined development.
Interim Phase (June 2022 - September 2022)
Completion of drive thru ramp to allow dropoff and pickup on campus between Jalan Kiara 3 & Jalan Kiara 5.
Phase 1a (June 2022 - October 2023)
Completion of basement carpark, outdoor sports field and new entrance on Jalan Kiara 3.
Phase 1b (November 2023 - August 2024)
Fitting out the new sports centre, to be completed around September 2024 which will comprise:

An Olympic-size swimming pool
Two indoor basketball courts
Two tennis courts
Gym/fitness suite
Our world-class sports centre will be completed in phases, to ensure that there is minimal disruption to the school environment, student learning and wider community.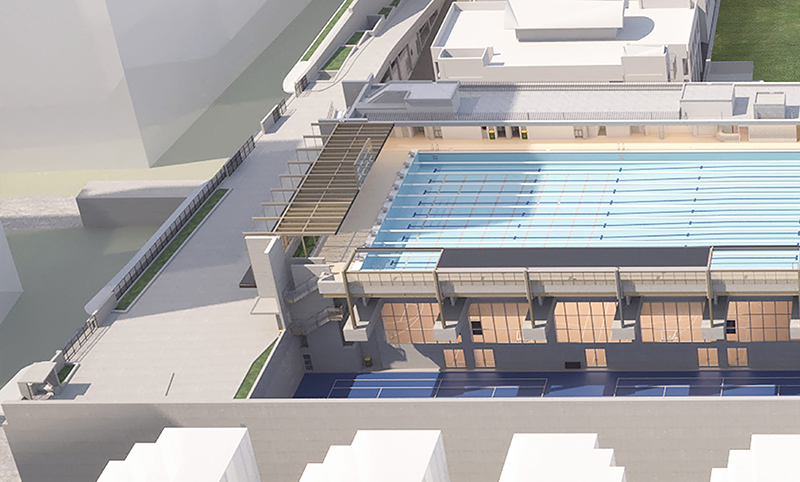 Interim Phase — Drive-Through Ramp
Opening Date: 23rd November 2022
Construction of the new drive-through ramp will be completed and ready to start using on Wednesday 23rd November 2022.  The installation of this new ramp will streamline the drive-through access to the Main Campus, with traffic entering via our new Gate G (on Jalan Kiara 5), dropping off their child/ren in campus and exiting via Gate E (on Jalan Kiara 3).
Phase 1a — Basement Car Park/Outdoor Sports field
Expected Timeline: June 2022 – October 2023
In June 2022 we started the preparation and construction of the basement car park.  Once the first phase (Phase 1a) of the project is complete we will have the following facilities available: 
A new basement car park with drive-through pick-up/drop-off facilities

A new outdoor sports field 

A new Jalan Kiara 3 Main Gate entrance
Phase 1b — World Class Sports Centre
Expected Timeline: November 2023 – June 2024
The second phase (Phase 1b), will focus on fitting out of the new sports centre. Once completed the new world class sports center will offer the following facilities:
An Olympic-size swimming pool

Two indoor basketball courts

Two tennis courts

Gym/fitness suite
It will also provide a new entrance to Jalan Kiara 5 and admin offices.This new sports centre will be a welcome addition to the school's facilities for the GIS and wider Mont Kiara community.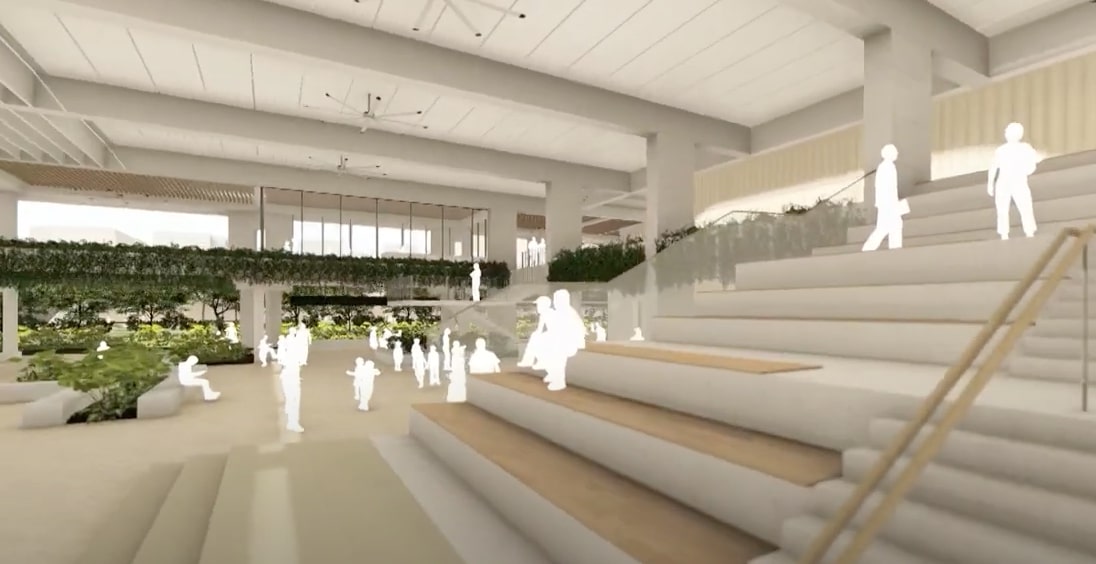 While we endeavour to keep to the time frame for each phase, there may be slippages due to the nature of construction and unforeseen circumstances.
Future Plans - World Class Performing Arts Centre
We have future plans to create a world-class performing arts centre to enhance learning spaces and upscale facilities for our performing arts and school events. However, the timing of this development will be defined at a later date.
If you have any other suggestions on how we can further support and work with our wider community for the duration of the project, we would love to hear from you.
If you have any other suggestions on how we can further support and work with our wider community for the duration of the project, we would love to hear from you.