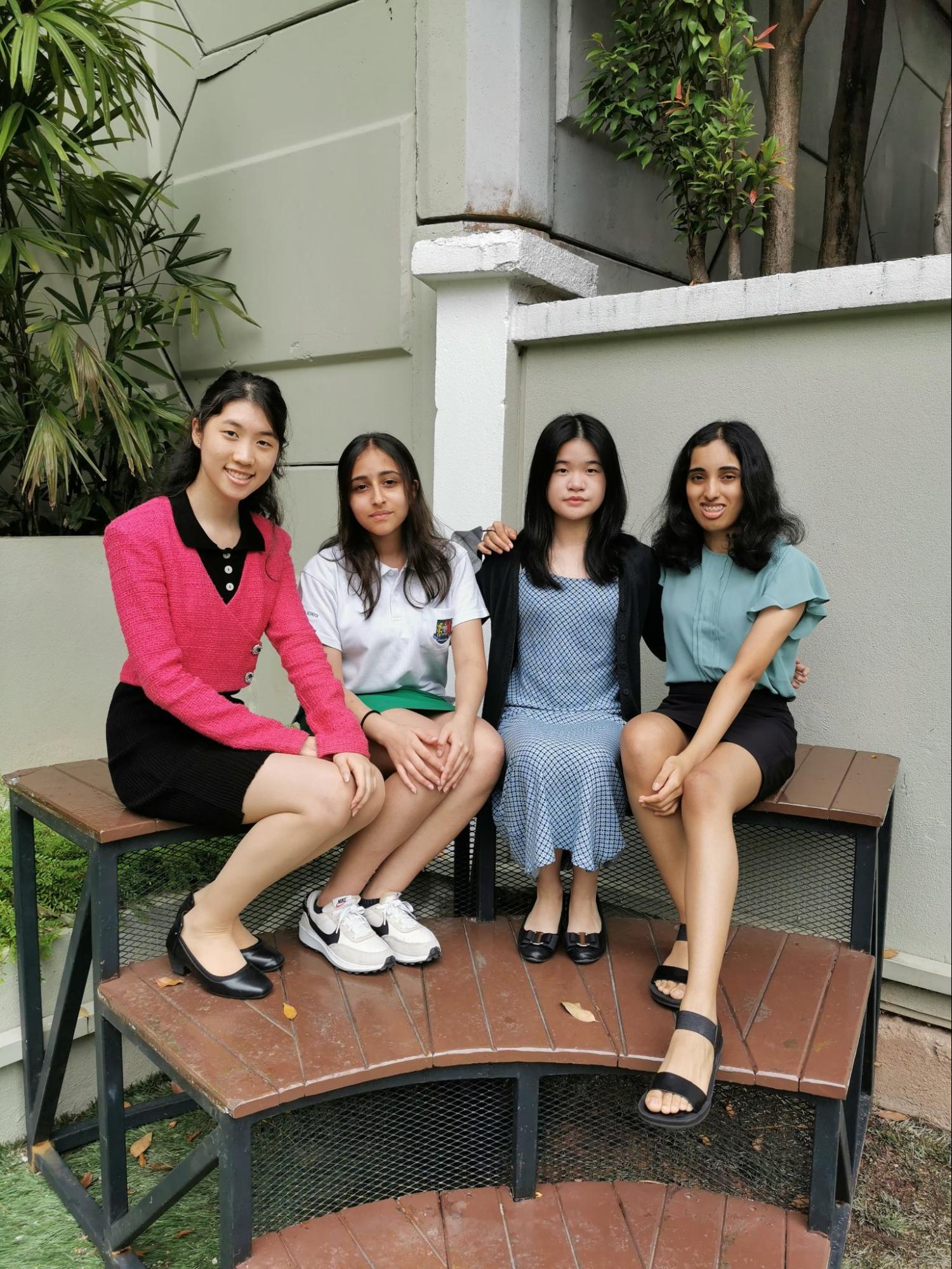 We would like to extend our heartfelt congratulations to our students Elena Foong (Y12), Aaleyah Adam (Y11), Shriya Kalyan (Y12), and Amanda Lee (Y12), for having taken on an inspiring initiative by organising Girls in Code South East Asia. Girls In Code SEA is dedicated to empowering and overcoming the stigma of female coders in Southeast Asia. 
The community comprises more than 80 female participants between the ages of 12 to 18, representing 38 international schools across Malaysia, Singapore, Thailand, Vietnam, and Hong Kong. The participants came together for two days to solve coding problems based on the theme "Behind the Screens." This theme allowed them to write code that mimics the processes of popular applications such as Instagram, Grab, Tik Tok, Shopee, Netflix, and Spotify. Moreover, the event encouraged meaningful discussions about computer science careers and the critical role that women can play in this field.
Elena Foong, the Director of Girls In Code SEA, shared her vision behind the theme. She wanted to make the competition relatable for participants, especially beginners who might be put off by the maths-centric coding questions found in competitive coding competitions. 
"It's important for people to understand that there is also a creative element to coding. Hence, I chose the theme "Behind The Screens", which is a playful twist from the phrase "Behind The Scenes", said Elena.
She wanted to provide participants with technical insight into the technologies they use daily. This way, participants could become more aware of the background processes while learning to code.
To ensure that participants were well prepared for the competition, online workshops covering Python fundamentals were provided for participants prior to the competition. The event also featured talks from female industry experts, including Fang Ying Sham, a Deloitte tech analyst, and Dr. Fairoza Amira Binti Hamzah, the Rising Star of Women in ICT ASEAN 2021 and Malaysian ambassador of Women in AI. They shared their experiences and provided guidance on navigating the tech industry. 
The competition awarded RM1200 in cash prizes to the top 3 winners of the senior and junior categories. 
Under Elena's direction, Girls In Code SEA underwent changes to enhance participant demographic and knowledge facilitation.
The first GIC Coding Competition (2021) was open to both boys and girls, but many experienced boys dominated the rankings, potentially discouraging female participants. So, I pledged to achieve the same or higher numbers by relying solely on female participation, and I'm incredibly proud to have fulfilled this pledge.
Elena Foong, Director of Girls In Code SEA
She also made it a priority to publish the solutions to all coding problems from the competition, so participants could use them as learning tools. 
We commend all the participants for their exceptional work and dedication to the field of coding. Girls in Code South East Asia, and similar initiatives, are crucial in encouraging more women to enter the tech industry and empowering them to become leaders in the field. The success of the Girls in Code has also been featured in The Star, check it out here. For those interested, all coding questions and solutions from the GIC Coding Competition 2023 are available at this link: https://linktr.ee/girlsincodesea
Interested to learn more about GIS? Book your personal tour now or call our friendly admissions team on  +(603) 6209 6888 for more information.